Product Type: Waterproofing
Clients: 1000+
The Elastic Seal rubberized fiber membrane is specially designed product for waterproofing which consist of major three components and their Technical Data Sheet are attached below.
Elastic Seal is a two component waterproofing coating which is polymer-modified and elastic cementitious. In order to prevent water penetration, Elastic Seal can be applied over concrete and other surfaces as an effective elastic waterproofing coating.
Elastic Seal, as the name indicates, is highly elastic and it has excellent capacity to bridge the cracks. It comprises of key waterproofing components having consistency quality. Furthermore, it can be applied over the surface easily via brush or roller.
Elastic Seal can be applied as waterproofing coating and it can also be used as protective coating against carbon dioxide in concrete repair work. Elastic Seal can be applied for waterproofing in basement, walls, car parking, water tanks, window frames and all other wet areas including kitchens and laundries.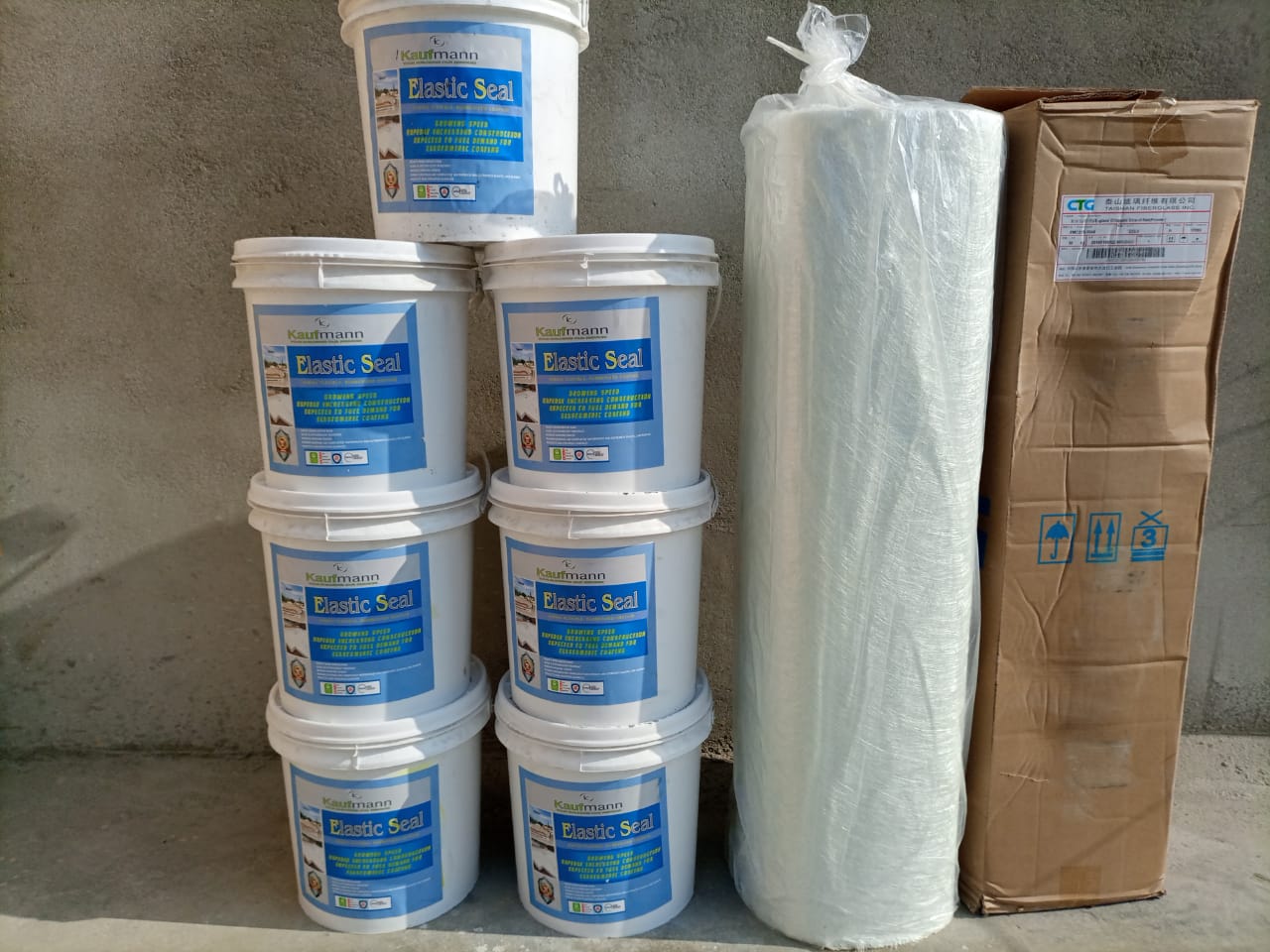 Elastic Seal is non-toxic chemical, similar to cement. It is resistant to carbon dioxide and extreme frost conditions as well. It can be regarded as one the premium products for waterproofing in Pakistan. You can download the Elastic Seal product description from the bottom of the page.
Kaufmann Enterprises Pvt. Ltd. provides the best waterproofing services in Pakistan and it is rated as the best waterproofing company in Pakistan. Read more about our Waterproofing Services.
Download Technical Datasheet
Download Product Description