Product Type: Termite Treatment
Client: 500+
Sharda 75w/p is one of best Termiticide in Pakistan which provides long-lasting, professional and effective termite control. This product may be utilized for in-ground perimeter treatment across the floors and foundations of homes and buildings in order to treat subterranean termite activity and to stop termite growth. Sharda 75W/p is also considered as an effective product for preventing building from damp wood and dry wood termites, borers as well as several other wood-infesting insects across the damaged woodpiles, crawl spaces, voids, upper floors and basements.
The method of termite treatment by Sharda 75W/p is very different as compared to the other Termiticide products which are made for the purpose of keeping termites away from the infected area and do not eliminate the termites completely. Sharda 75W/p creates a zone, known as the "Treated Zone", across the home or buildings. As this zone is undetectable, termites either tunnel into the treated soil or eat the treated cellulose without knowing about it. After getting into the treated zone, the exposed termites manage to live for few days before they suffer from immediate death.
However, in the last few days of the exposed termites, the come in contact with the unexposed termites and easily spread the Sharda 75W/p chemical which ultimately results in a chain reaction or domino death effect which climates the entire colony eventually. The most active ingredient of Sharda 75W/p is Imidacloprid which is very commonly used all over the world as an insecticide with proven success record of less than 1% retreat rate. Imidacloprid, the important component of Sharda 75W/p, is very commonly used worldwide in consumer products for pets as well as humans. There is no unpleasant odor produced by Sharda 75W/p even after years of being in the soil.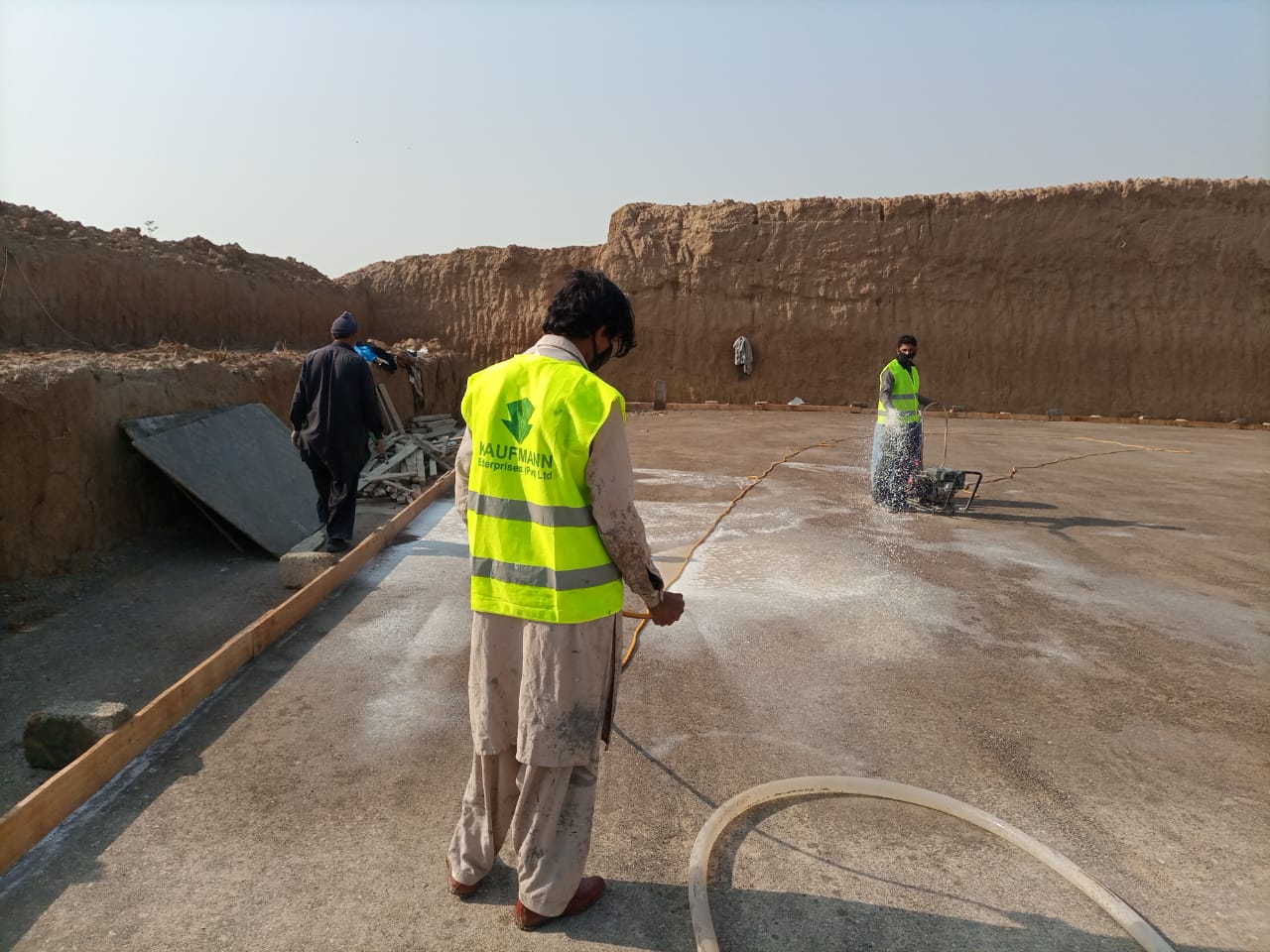 It requires professional expertise to prepare the right mixture of Sharda 75W/p for effective termite control treatment. Sharda 75W/p is considered as one of the very best products for termite control in Pakistan. You can download Sharda 75W/p product description from the bottom of the page. Kaufmann Enterprises Pvt. Ltd. is provides the best termite control services / termite proofing services in Pakistan and it is rated as the best termite control company / termite proofing company in Pakistan. Read more about our Termite Control Services.